Aldehyde Resin



Aldehyde Resinis a kind of aldehyde polycondensation resin, which is colorless or yellowish.It is soluble in almost paint solvents but not in water and compatible with practically all coatings raw materials, it is excellently yellowing-resistant. It is mainly used as grinding resin in universal pigment and applied in coating formulation, It is a kind of outstanding vehicle for paint and can effectively improve the adhesion, hardness, gloss, solid content of the paint and fullness of coatings. It is a kind of excellent multifunctional additive to coating/painting.
Specification:
The index name

Standard parameters

Testing standard

A81

A101

Appearance

white or light yellow transparent solid

Softening point ºC

90~105

95~110

DIN(53180)

Chromaticity(iodine colorimetry)

≤1

≤1

DIN(6162)

Acid value(mgkoH/g)

≤2

≤2

DIN(53402)

Hydroxyl value(mgKOH/g)

40~70

40~70

ISO4629
Aldehyde Resin is compatible with many coatings raw materials including:
• alkyd resins
• cellulose nitrate
• Cellulose acetate butyrate • petroleum resin
• phenolic resin
• urea-formaldehyde resin
• epoxy resin
• rosin resin
• vinyl chloride copolymers
• acrylic resin
• polyurethane resin
• chlorinated rubber
• phthalate plasticizers
• melamine-formaldehyde resins
• polyamide resin
Useage:
This product is mainly used for coatings, printing ink industry, adhesives.
A.Printing ink industry
| | |
| --- | --- |
| Uses | Dosage |
| Used in plastic surface printing ink, plastic compound printing ink, aluminium foil printing ink, gold blocking printing ink, paperboard printing ink, anti-forgery ink, transparent ink, heat transfer printing ink to improve glossiness, adhesive force, levelling property and drying capacity | recommended 3%-5% |
| Used in solvent type gravure, flexography and silk-screen printing to improve pigment wettability, glossiness and solid content | recommended 3%-8% |
| For cigarette case glazing oil, paper polishing oil, leather polishing oil, shoe polish, nail varnish, tipping paper printing ink can significantly improve the gloss, adhesion, fast drying, printing and so on. | recommended 5%-10% |
| Used in ball point pen ink, can make it with special rheological property, can make the ink in the writing tool will not dry and finish after rapid curing. | |
| High temperature resistant milk bag printing ink and other high temperature ink system | recommended 1%-5% |
| For ink and lake, may give a ball type, felt and fiber type ink, has excellent water resistance | |
| Mixed with styrene modified acrylic tree can make copier toner. | |
B.Coating industry
| | |
| --- | --- |
| Uses | Dosage |
| Used in the manufacture of wood varnish or paint color and can be quickly polished wood primer | Dosage3%-10% |
| Used in the nitro metallic paint, can improve the system of solid content and gloss and adhesion.Can be used as mechanical and repair paint, paint, primer for steel, copper, aluminum, zinc and other metals has strong adhesion. | Dosage5% |
| For nitro cellulose or acetyl cellulose in paper coating.Can improve its quick drying, water white, luster, and has excellent flexibility, at the same time improve its wear resistance, corrosion resistance, scrub features and high elastic surface can be obtained. | Dosage5% |
| Used for baking varnish, join the baking finish, can speed up the drying process, to improve the paint dry. | Dosage5% |
| Used in vinyl chloride copolymer and chlorinated rubber paint paint, reduce viscosity, enhance its adhesion, reduce the membrane pores, add luster, etc. | replace base stock by 10% |
| Used in polyurethane system, can improve the water resistance, heat resistance and anticorrosive performance of system. | Dosage4~8% |
| Suitable for the nitro paint, plastic paint, acrylic paint, hammer paint, varnish, car repair paint, motorcycle paint, bicycle paint, etc., can improve the fullness of the coating layer, hardness, impact resistance, etc. | Dosage5% |
--------------------------------------------------------------------------------------------------------------------------------------------------------------------------------------------------

ANHUI DERUN IMPORT & EXPORT TRADING CO., LTD is a professional adhesion promoter and other products for coatings, inks, color pastes, adhesives and other systems. It mainly improves the glossiness, adhesion, leveling, fast drying, yellowing resistance, weather resistance and pigment wettability of the products.
We offer technical solutions through the distribution and manufacture of chemical products (pigments, additives and resins) for different sectors such as paints, coatings, printing inks, adhesives and plastics manufacturers.
With the joint effort of our foreign trade team, after- sales team
staff, we aim to continuously provide more satisfying products and more thoughtful service for every customer, hoping to keep creating "win-win" business cooperation.


Almost 20 years history of import and export trade process guarantee that our product quality is stable and consistent
.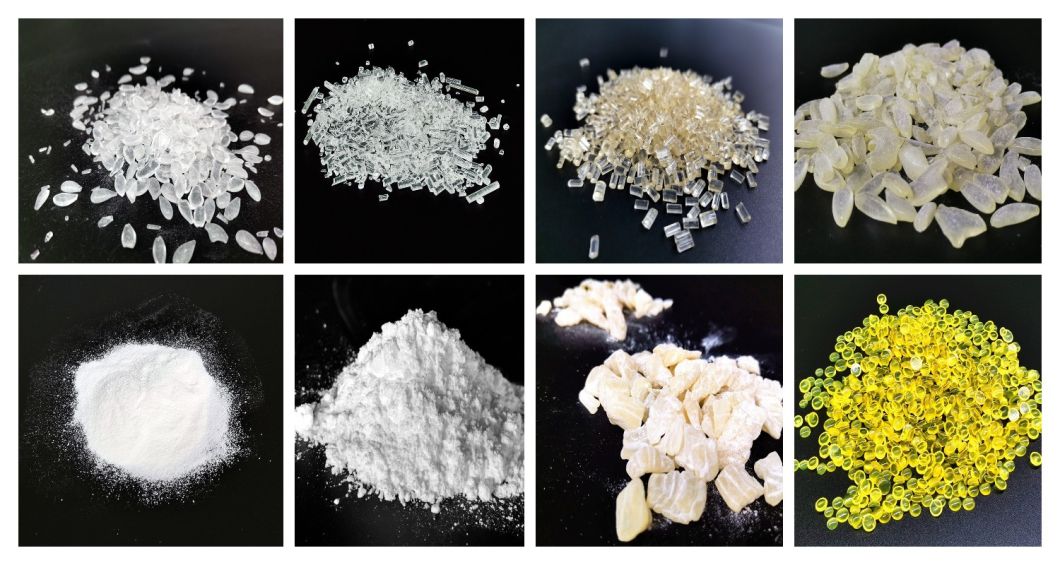 FAQ
Q1. How can I get sample to test ?
A: 300gram free samples available. Even free of express charge .
Q2. How about delivery?
A: 10-20 days
Q3. What payment terms are available ?
A: TT, LC, DP, DA, WESTERN UNION, PAYPAL.
Q4. How confirm specification ?
A: Send inquiry mention CAS Number, application and TDS.